So, you got yourself a shiny new gun, huh? You must be excited!
Don't put your wallet away just yet. Before you head out to the range or woods, there are a few things you need to do to make sure your new firearm has a long, useful, and safe life. Guns, you see, are needy.
They need ammunition, optics, hardware, slings, hard cases, soft cases, safes, cleaning equipment, cleaning supplies, targets, a place to hang targets, and more. Much more. Buying a firearm is a lot like buying a puppy in the sense that there's never a one-time cost to ownership. No responsible dog owner would forget to ensure their new four-legged friend has a safe place to sleep, good food to eat, and plenty of things to occupy its time. The best dog owners get the proper training they need to get the most enjoyment out of their new four-pawed partner. The best gun owners do the same.
Why? While it is true that a dog is indeed man's best friend, a well-cared and properly used firearm can be an equally fun, loyal, and protective companion to you, your loved ones, and yes, even your dog. The truth is, responsible firearms owners invest quite a bit of time and money in everything a firearm needs before, during, and after a gun is used.
Don't think so? Google the financials on MidwayUSA, Brownell's, or Bass Pro Shops. According to the 2019 Firearms and Ammunition Industry Economic Impact Report, generated by the National Shooting Sports Foundation, while companies in the United States that manufacture, distribute, and sell firearms, ammunition, and hunting equipment employ as many as 149,146 people in the country, the firearms industry also generates an additional 162,845 jobs in supplier and ancillary industries. There's big money in the gun support business because guns, especially well-used and popular ones, eat more brass than a pack of Labradors eat kibble.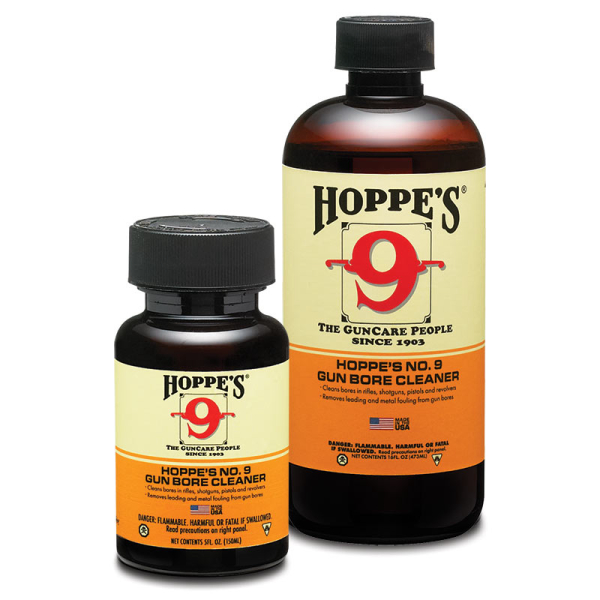 Like your beloved pooch, you ought to give some long and serious thought to the things you buy to help your firearm be and remain fun, loyal, and protective. We are fortunate to live in a time when the world is full of firearms accessory manufacturers who are as dedicated to their gun-support equipment as you are to your smoke pole. World-class firearms accessory companies the likes of Versacarry, Hornady, Plano, Leupold, Talley, and Hoppe's, all help me and you own and operate firearms better, safer, and longer than if they didn't exist.
The bottom line is buying a firearm is a serious decision, and sometimes a life or death one. The choices you make about what ammo you feed it, what holster or sling you use to carry it, what cleaning equipment you use to maintain it, the amount of training you receive to use it, and the measures you take to keep it safe, are just as important.